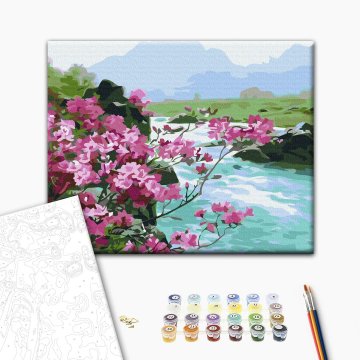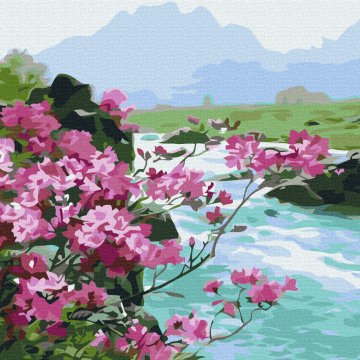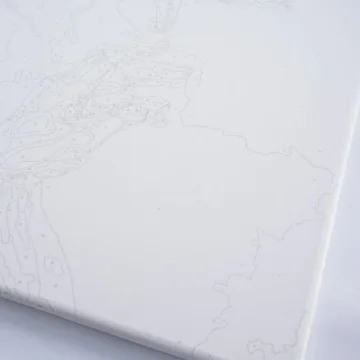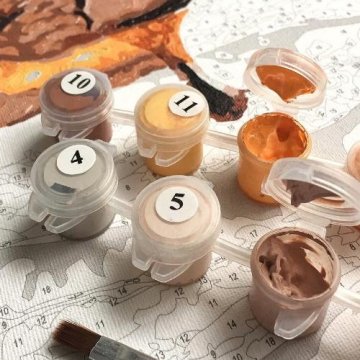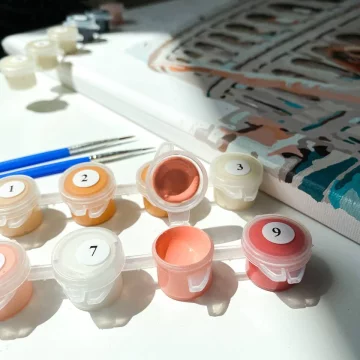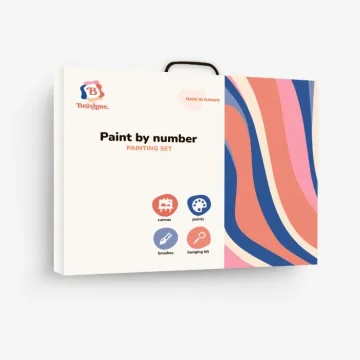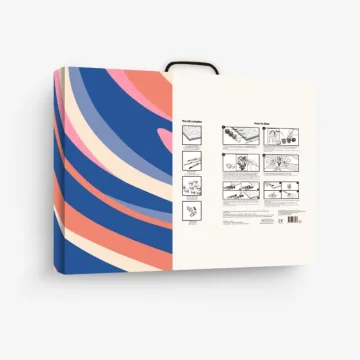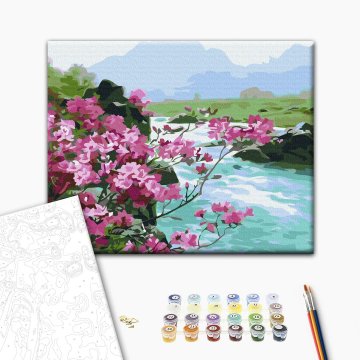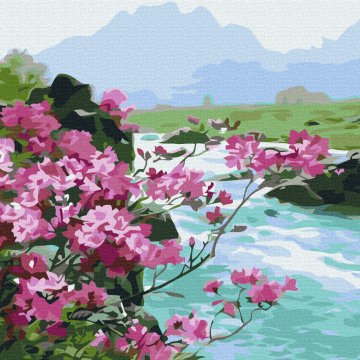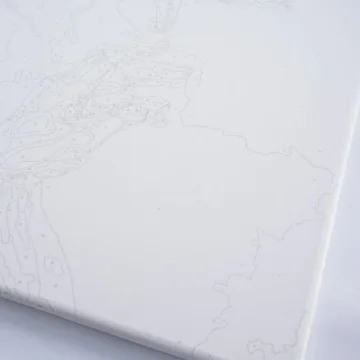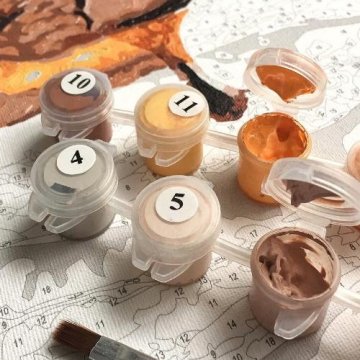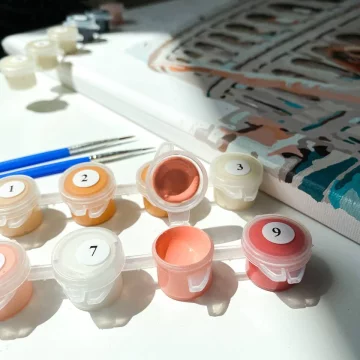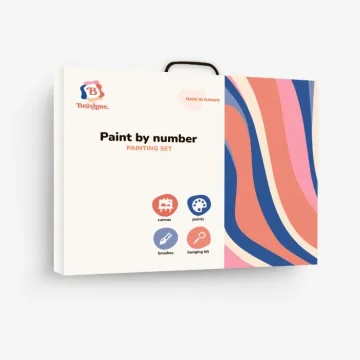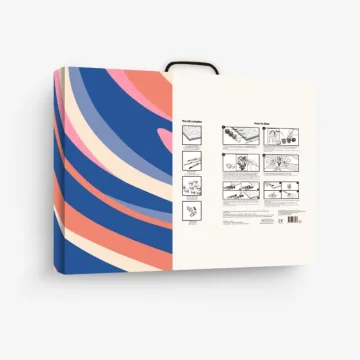 Paint by numbers

Mountain flowers

23 $
Stock:

Ends

Size:

30x40 cm

Complexity:
CREATE YOUR OWN MASTERPIECE!
You don't have to be a master painter to create a stunning masterpiece! There are no limits - just choose a design that you can paint, turning it into an amazing painting on high-quality canvas. This set includes everything you need to create a picture!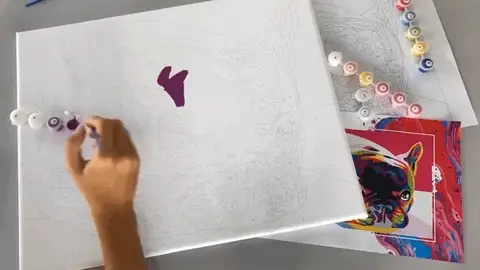 THE SET INCLUDES EVERYTHING YOU NEED TO PAINT A PICTURE
1 high-quality canvas with applied contours of the drawing, marked with a number;
1 set of acrylic paints, numbered according to the numbers of colors into which the canvas is divided. You do not need to mix colors;
3 brushes of different widths - small, medium and large. So you can start painting right away with the brush size that best suits the area.
Please note that the colors may vary slightly from those shown in the photo!
WHAT IS A PAINTING BY NUMBERS?
Painting by numbers is a system in which a painting is divided into fields, each marked with a number corresponding to the same paint jar number.
You color each area in turn and get a complete picture.
Now you can become a real artist and creator of beautiful paintings. You will get the pleasure of immersing yourself in the process of creativity, and the paintings you create will decorate the interior of your home or become a wonderful gift. Painting by numbers allows you to easily draw even the most complex lines and perfectly develops artistic taste, accuracy and attention.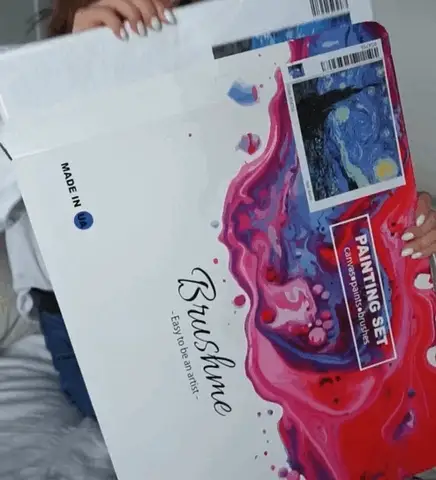 WHY WILL YOU ENJOY PAINTING BY NUMBERS?
✔ Easy to paint - You don't need to have any art-related skills. Just follow the simple instructions and create wonderful works of art.
✔ Relax and have fun - The pleasure of creating a stunning work of art. Painting by numbers will allow you to forget your worries, relax and develop your artistic talent at the same time.
✔ A great idea for decorating the interior of your home - What could be more fun than decorating your home or workplace with your own art?
✔ Shared time with loved ones - It's proven that any activity you do with loved ones strengthens relationships. Paint a picture by the numbers with your other half or brother/sister and let the magic of color enhance your connection.
✔ The perfect gift - When it comes to gifts, we are often confused because it is not easy to find the right gift. A paint-by-numbers set is the perfect solution!