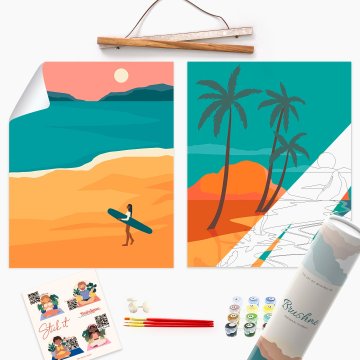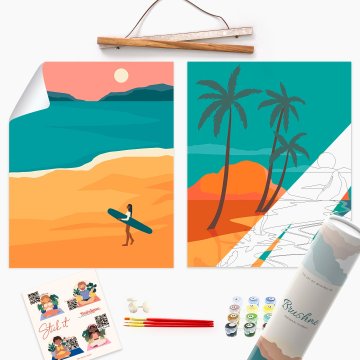 Surfing time
0 $
Stock:

Out of stock

Size:

2x - 40x50 cm

Complexity:
A collection of scenes for creative meditation in a designer tube.
THE SET INCLUDES:
canvases for painting
magnetic wooden planks (for easy mounting of the painting on the wall)
stickers with a selection of music, movies, podcasts, and interesting videos on YouTube
a set of brushes
protective varnish and fasteners (to fix the plate on the wall)
WHO IS MINIMALIST ART FOR?
anyone who is looking for a stylish interior solution
likes to draw when useful content sounds in the background
is looking for minimalist subjects
cares about the environment and is looking for their own creative Zen
Bonus! A playlist from the ambassador of an eco-friendly lifestyle, yoga coach @ilonkis_
Please note that the colors may differ slightly from those shown in the photo!